KC Pro West                   Racing
KC PRO West is a nonprofit, volunteer organization that promotes safety, teaches children safe driving practices, encourages friendships among families, and aids in the building of a child's good character.
The organization was founded in 1989 and currently has over 60 families as members. We offer 16 different classes of snowmobile racing that appeal to all; from the beginner driver to the advanced modified classes.
We provide trophies or plaques depending on the class for all racers from placing in final, last chance qualifier, and participation; with goodie bags for all at each race day award banquet.
The ages of the children range from 4 years to 17 years.
Please be aware that all entries must be received by Wed. at 10:00 p.m. This is to help make it easier to get the lineups ready for the coming weekend.
Driver and Parent meeting 9:30
Hot Laps to follow
Start racing at 10:00
The top 3 snowmobiles in each class will require Tech or their spot will be forfeit
December 2023
30 & 31
Sat – Sun
*Non Points Race* 
January 2024
6 & 7
Sat – Sun
January 2024
20 & 21
Sat-Sun
February 2024
3 & 4
Sat-Sun
February 2024
10 & 11
Sat-Sun
March 2024
9 & 10
Sat – Sun
Running order
Stock 120 (both heats)
B120 (both heats)
Stock 120 Final
B120 Final
Champ 120
200 (6-9)

Amateur 120

Open/Champ 206
Semi Pro 206
200 Outlaw
Pro 206

Improved Stock

200 (10-14)
Above: Race heat one in above order, followed by heat race two in above order, then Finals
Blast A
Blast B
Junior (10-13)
Transition (8 – 10)
Junior (14-17)
Above: Race heat one in above order, followed by heat race two in above order, then Finals
Beginner age 4
Amateur age 5-12
Stock 120 age 5-12
Improved Stock age 6-12
Semi Pro 206 age 6-9
Pro 206 age 7-12
Champ 120 age 7-14
Open/Champ 206 age 7-14
200 stock age 6-9
200 stock age 10-14
200 Outlaw
Blast A
Blast B
Transition age 8-10
Junior age 10-13
Junior age 14-17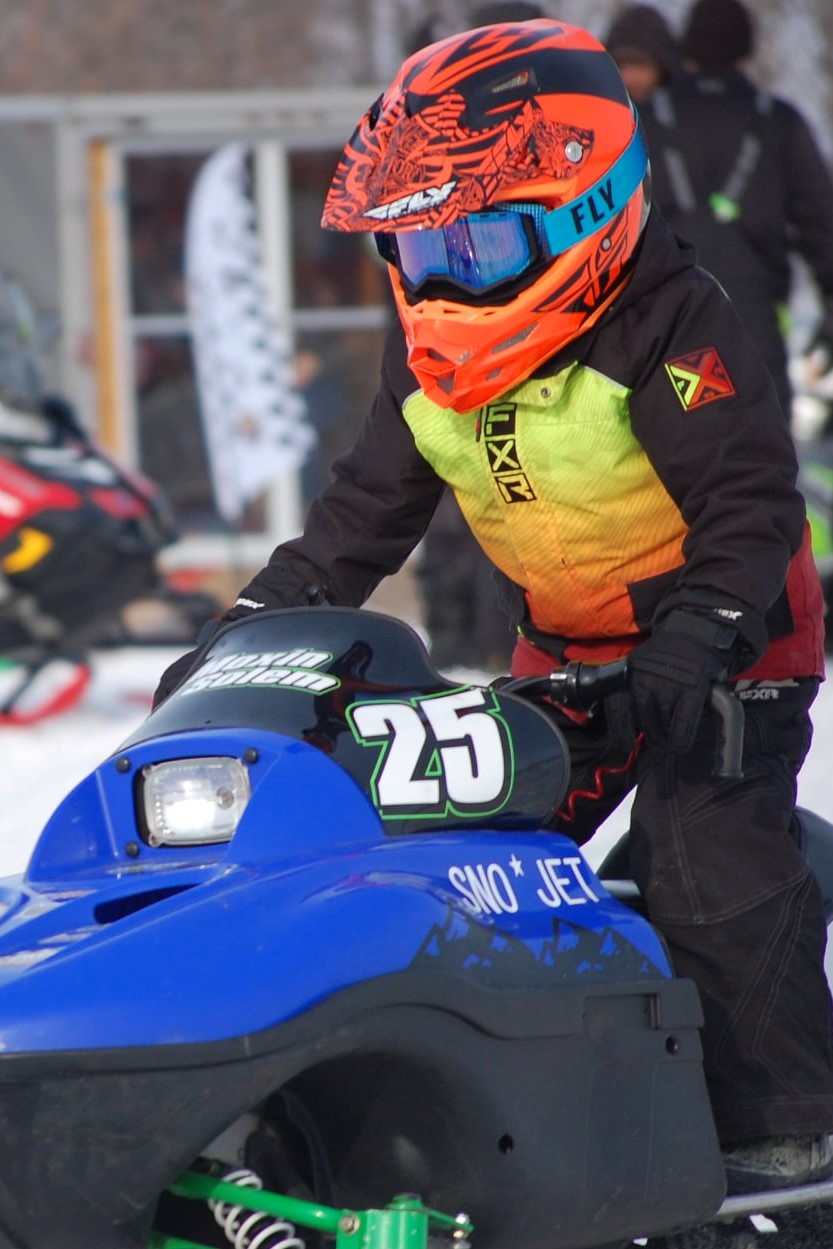 NOTICE: For the 2024 season the helmet must have Snell code 2020 or equivalent ECE 22.05 codeJoin NowGet updates on our upcoming events!
Troy Solem
Head Race Director
Reed Christenson
Head Tech Director
Tommy Murska & Brett Christenson
Assistant Tech
Ashley Parkhurst & Jill Maruska
Scoring
Johnathan & Tucker Schroeder
Staging (Small Sleds)
Ashley Solem, Ashley Parkhurst & Jamie Osowski
Communications Coordinator
Ashley Solem
Year End Banquet Coordinator
Brett Christenson
Trophy Coordinator
Andy Zavoral
Plaques Coordinator
Get updates on our upcoming events!